Drywall Contractor in Rochester, MN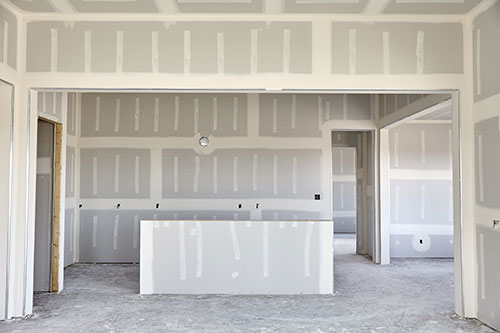 HD Drywall, LLC is renowned for clean, reliable and high-quality drywall work, with a strong emphasis on some of that old-time craftsmanship that is hard to find in today's marketplace. We are honored to serve homeowners throughout the greater Rochester area with a neighborly sense of pride and a quality job well done.
HD Drywall, LLC
If you're looking for drywall contractors in Rochester, MN you can trust, HD Drywall, LLC is here for you. With over 25 years of experience, we take pride in being your best bet for getting drywall jobs done right, the first time—no matter how big or small. Our seasoned drywall experts specialize in sheet rock hanging, a myriad of finishing textures, drywall taping, repairs, installations and just about anything else your walls might need. For a free estimate and consultation, give us a call any time! No job is too big or small, and we take great pride in the work we do.
At HD Drywall, LLC, our team is dedicated to becoming your lifelong partner for drywall projects—whether you're repairing a single wall or building out entire facilities! We are neat, clean, courteous, timely and get it done quick. Whether you need new installation or drywall repair in Rochester, MN, our team is your top source for every job. Our detailed finishes and efficient work produce impeccable surroundings. Our consistent delivery of top-quality service has resulted in decades of successful business operations. We invite you to join our long list of satisfied customers and experience firsthand what well-hung, properly-finished drywall does for a home when handled by a professional team like ours.
We are locally-owned and -operated, established in 2010.
We specialize in all manner of drywall projects to fully meet your needs.
We bring more than 25 years of experience to every project.
We offer free estimates on all services.
Quick and efficient, we'll deliver impeccable surroundings in no time.
Enjoy a Full HD Experience
Contact the experts at HD Drywall, LLC for your next drywall project and enjoy superior service and professional-grade results. We guarantee only the best-looking, most resilient drywall.
Areas Served
Want to view drywall in high definition? Proudly serving Rochester, MN and surrounding areas, such as:
Olmstead County, MN
Owatonna, MN
Claremont, MN
Dodge Center, MN
Byron, MN
Randolph, MN
Cannon Falls, MN
Zumbrota, MN
Lake City, MN
Houston, MN
Lewiston, MN
Dover, MN
Le Roy, MN
Spring Valley, MN
Stewartville, MN