At HD Drywall, LLC, we bring more than 25 years of industry knowledge and experience to your drywall installation in Rochester, Chester, Salem Corners, and Douglas, MN. Our in-depth expertise allows us to deliver top-quality finishes, every time. When you want professional results, give us a call. Our highly qualified team is ready to assist you with all your drywall needs.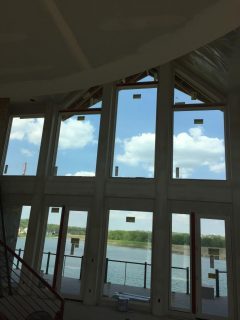 Sheetrock and drywall installation: Are you ready to finish your basement? Add a room? Build a wall? Whatever project you have in mind, our exceptional team will expertly handle the drywall installation for your space. Quick and efficient, we'll have your new drywall or sheetrock installation up in no time.
Drywall finishing: Ask most homeowners and they will tell you they always hire professionals to do the detailed finishing required to complete drywall projects. With extensive experience, we apply the finesse required to properly mud, tape and sand your drywall to a perfect finish.
Drywall repair: We can easily repair cracks, holes and other imperfections to restore your space to better-than-new condition. There's no need to look at that eye-sore any longer. Contact our team today for quick drywall repair services.
Drywall taping: This step in the drywall process requires experience to get it right. The professional team at HD Drywall, LLC offers more than two decades of expertise to ensure your taping is done right, the first time.
Drywall texturing: Would you like to create a unique look for your space? Add some personality to your walls with our detailed drywall texturing. We offer a variety of finishes to suit all tastes. Consult with us today to discover how to make your space your own with drywall texturing in Rochester, MN.
Let the Pros Handle It
When you want expert finishes for your drywall project, contact the professionals at HD Drywall, LLC. Contact us today to get started at 507-261-4540.